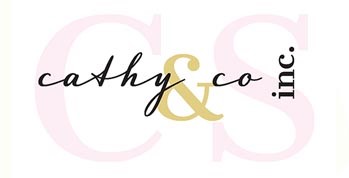 481758
Kansas City, MO 64148
1600 Dallas Trade Mart 
(800)763-8690
(214)253-2675 
Cathy & Co. is a sales rep agency covering the States of KS, NE, MO & IA since 1994.  In November 2010 we expanded our territory to include TX, OK, AR, LA & NM.  We have 16 full-time road reps and a dedicated Sales Manager servicing our customer base on a daily basis.  If you are a retail store click on retailer login and register on our website so you can view & order products.  Or contact us for an in store visit at 800-763-8690. 
Cathy and Co. was established in April of 1994.
Our organization has always strived to bring you great quality products at reasonable prices. We are a service oriented sales rep agency.  Our goal is to continue to offer the highest level of customer service. We will bring to you a knowledgeable staff of sales associates, along with specials and promotions throughout the year.
Abdallah Candies  – Over 100 years of Delicious Candies…Made in USA
Territory:  Kansas, Missouri, Nebraska
Adams Apple Co- Apple Butters, Dressings, Jams and Biscuit Mixes all made with Apples!
Anju Jewelry – HandMade Jewelry by artisans in India….wonderful collection of bags
Beacon Design – Ornaments and Customized ornaments manufactured in the USA! 
BOMB Cosmetics – Bath Bombs, Handmade Soaps, Bath Gels, Lotions, Body Butter, Candles and so much more in bath!
Calyan Wax Co – Handmade candles-Designer Fragrances-Made in USA-charity driven company!
Center Court – Davinici Beads, Forever In My Heart, Embracelets, Focus, Layers Necklaces & Rings
Coblentz – Premium Chocolates, caramels and confections made fresh with local cream & butter, gummy sticks! 
Territory:  TOLA ONLY
Cocktail Bomb Shop/Where Life Takes you – cocktail bombs for every drink! T-shirts and accessories featuring your favorite town, location or whatever you want to customize!
Territory:  KS, NE, MO
Cottage Garden – Music Boxes, Candle Warmers, Diffusers, Gifts, Inspirational Products
Davis & Davis – Wacky Cracker, Wacky Twist, Soup Mixes and Dips
Dickson's/Lighthouse Christian Products – Christian Gifts- Wall Décor, Crosses, Home Décor, Bookmarks, Stationery, Jewelry, Seasonals
Down To Earth Pottery- Little Dishes!  Awesome sell through!  A must have for every store!  Made in USA
Ebba- Baby Gifts by Aurora
Territory:  MINK
Folklore Couture – Recycled handbags…unique…no 2 are alike!
  Frost Buddy – The Buddy you will love to keep your drinks cooler!
  Gina B Designs – Cards, Stationery, Stickers, Note Cards, Calendars and more
Lamarre Soap – All natural sugar scrubs, bath salts, face bars
Liz Soto Handbags – Vegan Leather handbags & accessories
Magnolia Garden Flags – Decorative Flags, Mailbox Covers, Print Flags, Double Applique and Regional Flags
Maison Berger (Lampe Berger) – Home fragrance diffusers and candles (MINK, OK, NM)
Malden – Picture Frames
Mariasch Studio – Fun, Whimsical tea towels, aprons, coasters…Made in USA
Melrose – Seasonal & Holiday…Full line of Christmas and Spring Decor, Furniture
 MCCC Sportswear – Sleepwear and Apparel
Moonlight Mixes- Snack Mixes
Myra  – Vintage Handbags made from recycled materials, Apparel, Shoes, Jewelry
Naked Bee – Providing natural skincare products with nourishing ingredients and addictive scents…Made in USA
Nature's Mark/Micro Puzzles
One Minute Manicure – Hand Sanitizer, Lotions, Scrubs, CBD Products….Made in USA
Ozark Nut Roasters – Gourmet Nets
Park Designs/Split P – Linens, Curtains, Rugs, Lamps, Bakeware & Decorative Accessories
Periwinkle- Fashion Jewelry
Popped Perfect – Great Tasting Caramel Flavored Popcorn!
Rock Flower Paper – Reusable bags, home decor, fashion, cleaning cloths, trays, seasonal products
Root Candles – Pillars, Tapers, Jar Candles, Spa Candles…Made in USA
Rustic Candle Co – Dough Bowl Candles
San Franciso Soap Company – Bath Scrubs, Lotions, Foot Care, Body products
Sanis – Decorative Desk Clocks, Travel Kits, Phone Cases, Airpod Cases, Apple Watch Bands & Accessories
Sassy Frass Tees – T-shirts and stickers
Scent Shop/Patio Egg – Skeeter Screen, Candles
Snoozies – Slippers combine all the comfort and softness of socks with the versatility of slippers
SPI – Home Decor, Statues, Garden, Gift
Surf & Racket – Microfiber Towels that are super absorbent, light, compact and eco-friendly
Swan Creek – Clean burning, intensely fragrant, lead-free candles
Territory:  Kansas, Nebraska, Missouri
Switch Hoods – revolutionary apparel line designed specifically to give our customers the ability to customize every piece  
 Taste of Belgium – Waffle Mix
Tidewater Sandals – Sandals that are stylish and comfortable!
Tiffany & Weller – Signs….made in Iowa
Town Pride – custom products great for all types of places-shirts, sweaters, mugs, signs, pillows, jewelry, drinkware, serveware
True Honey Tea – flavored Teas, K Cups, Tea Pods
Vena's Fizz House – Spirit Sippers & Nippers 
VIP International – Home Decor, Iron, Garden
Wabi Whiffs – Poo Odor Eliminator, Bathroom odors
Wear NE Wear – Handbags, Jewelry, T-Shirts
Wind & Willow- Dips, Soups, Cheese Ball Mixes
Wrendale Designs – Cards & Gift Items