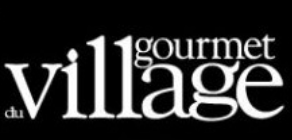 539 chemin du Village
Morin-Heights, Quebec
J0R 1H0 Canada
1-800-668-2314
We love to share our passion for food by creating new and innovative quality products, supported by our superior service and great "Village" attitude.
Since 1982, we have been creating award winning recipes and artisan blends in our home village of Morin Heights, located in the Laurentians, a land of lakes and mountains an hour drive north of Montreal, Quebec, Canada.
Our range of products includes gourmet dip mixes, hot baked dip mixes and chilled dip mixes, gourmet hot chocolate, brie bakers and baked brie toppings, pulled pork seasonings, burger seasonings, beer can chicken seasonings, cake in a mug mixes, and much more!
At Gourmet du Village, we make it easy to make homemade. We add the taste to the basics in our customer's pantry or fridge with our easy to make recipes and products to share with family and friends.
Dips
To Go with Cheese
Outdoor Dining & Grilling
Campfire & The Great Outdoors Collection
Cool & Festive Drinks
Hot Chocolate
Candies
Delicious Desserts
Lifted Cup Tea
Handmade Toffee Crunch
Filled Displays
VILLAGE DEALS